The use of trental in the complex treatment of patients with chronic pyelonephritis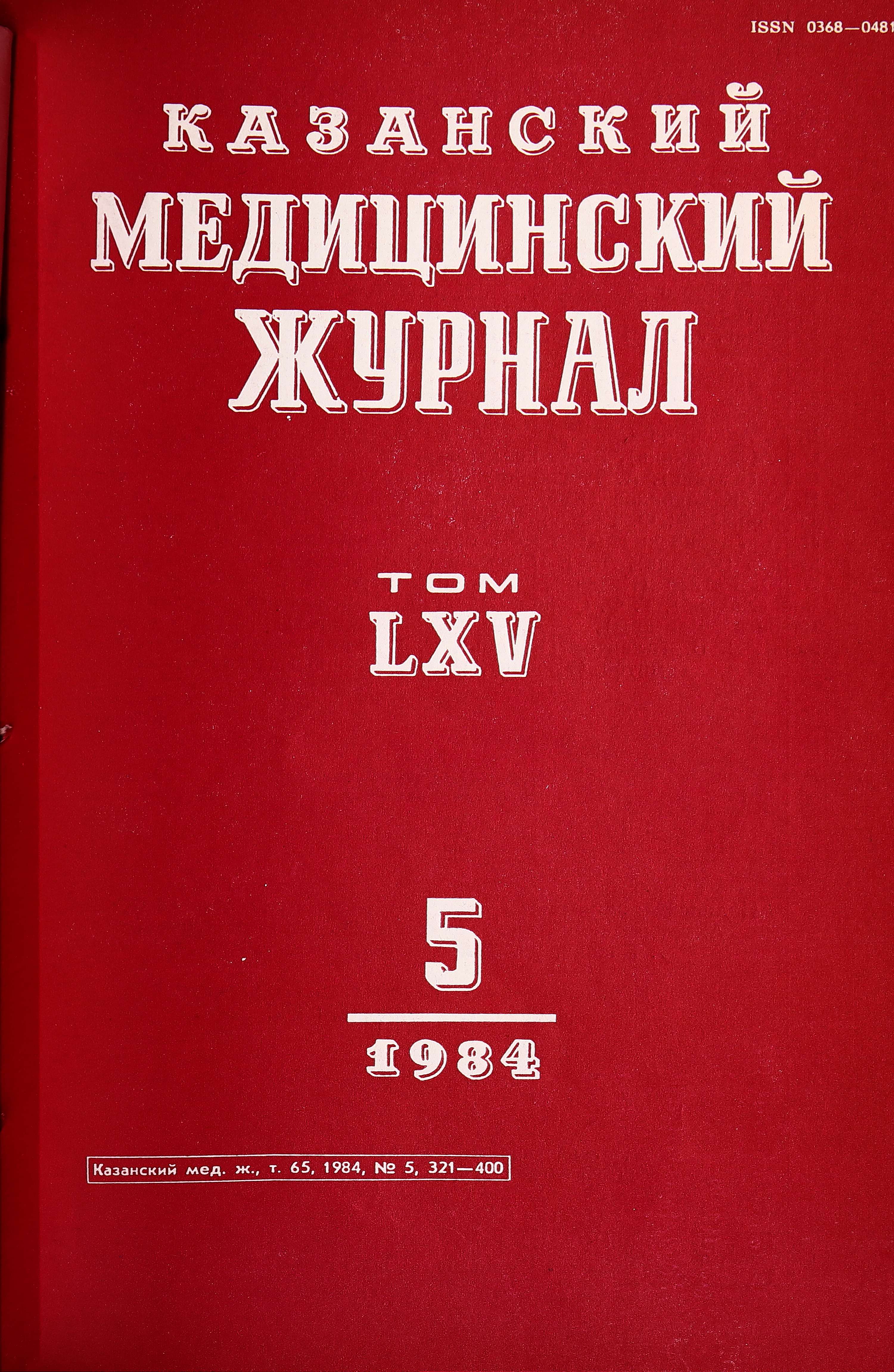 Authors: Neymark A.I.
Issue: Vol 65, No 5 (1984)
Pages: 387-388
Section: Reviews
ID: 89445
Cite item
Abstract
Studies by a number of authors have revealed significant changes in microcirculation and renal hemodynamics in patients with pyelonephritis. Slowing of capillary blood flow, vasospasm, aggregation of erythrocytes and a decrease in effective renal blood flow were found. These disorders are significantly aggravated after kidney surgery and require corrective treatment. Therefore, along with antibiotics, cardiac glycosides, antispasmodics, antihistamines, we prescribed trental (pentoxifylline), which dilates blood vessels, improves the rheological properties of blood, reduces its viscosity and increases the elasticity of red blood cells.
Keywords
Full Text
Исследованиями ряда авторов выявлены значительные изменения микроциркуляции и почечной гемодинамики у больных пиелонефритом. Установлено замедление капиллярного кровотока, спазм сосудов, агрегация эритроцитов и снижение эффективного почечного кровотока. Эти нарушения значительно усугубляются после операций на почках и требуют корригирующего лечения. Поэтому наряду с антибиотиками, сердечными гликозидами, спазмолитиками, антигистаминными препаратами мы назначали трентал (пентоксифиллин), который расширяет сосуды, улучшает реологические свойства крови, уменьшает ее вязкость и повышает эластичность эритроцитов.
Под наблюдением находились 65 больных хроническим пиелонефритом (женщин— 42, мужчин — 23, возраст — 22—65 лет). У 27 пациентов (1-я группа) пиелонефрит был вторичным, развившимся на почве мочекаменной болезни. Им была произведена нефропиелолитотоімия. 17 из них трентал вводили внутривенно (по 100 мг в 250 мл физиологического раствора) сразу после операции и в последующие ,7 дней. Остальные 10 больных трентала не получали. Показатели гемодинамики и клубочковой фильтрации исследовали до операции и через 1, 3, 7 и 14 сут после нее.
38 больных, получавших консервативную терапию, вошли во 2-ю группу, 27 из них был назначен трентал в течение 7 дней в той же дозировке. 11 пациентов лечили без трентала. Показатели микроциркуляции, почечного кровотока и клубочковой фильтрации изучали при поступлении и через 7 дней после лечения.
У больных 1-й группы, леченных тренталом, отмечались менее выраженные изменения микроциркуляции клубочковой фильтрации и почечного кровотока, которые нормализовались быстрее, чем у больных, не получавших этого препарата. Консервативная терапия в течение 7 дней с использованием трентала у больных хроническим пиелонефритом также проводила к исчезновению микроциркуляторных нарушений, к нормализации клубочковой фильтрации и улучшению показателей крови и мочи.
Следовательно, применение трентала в комплексном лечении больных пиелонефритом способствует устранению нарушений микроциркуляции, почечного кровотока и фильтрации, что обеспечивает исчезновение клинико-лабораторных признаков пиелонефрита в более короткие сроки.
About the authors
Author for correspondence.
Email: info@eco-vector.com
Russian Federation, Barnaul