Prof. J. Bauer. Der sogenannte Rheumatismus. Page 138. 16 fig. in the text on 6 tables. Dresden-Leipzig. Th. Stein, off. Ts. M. 9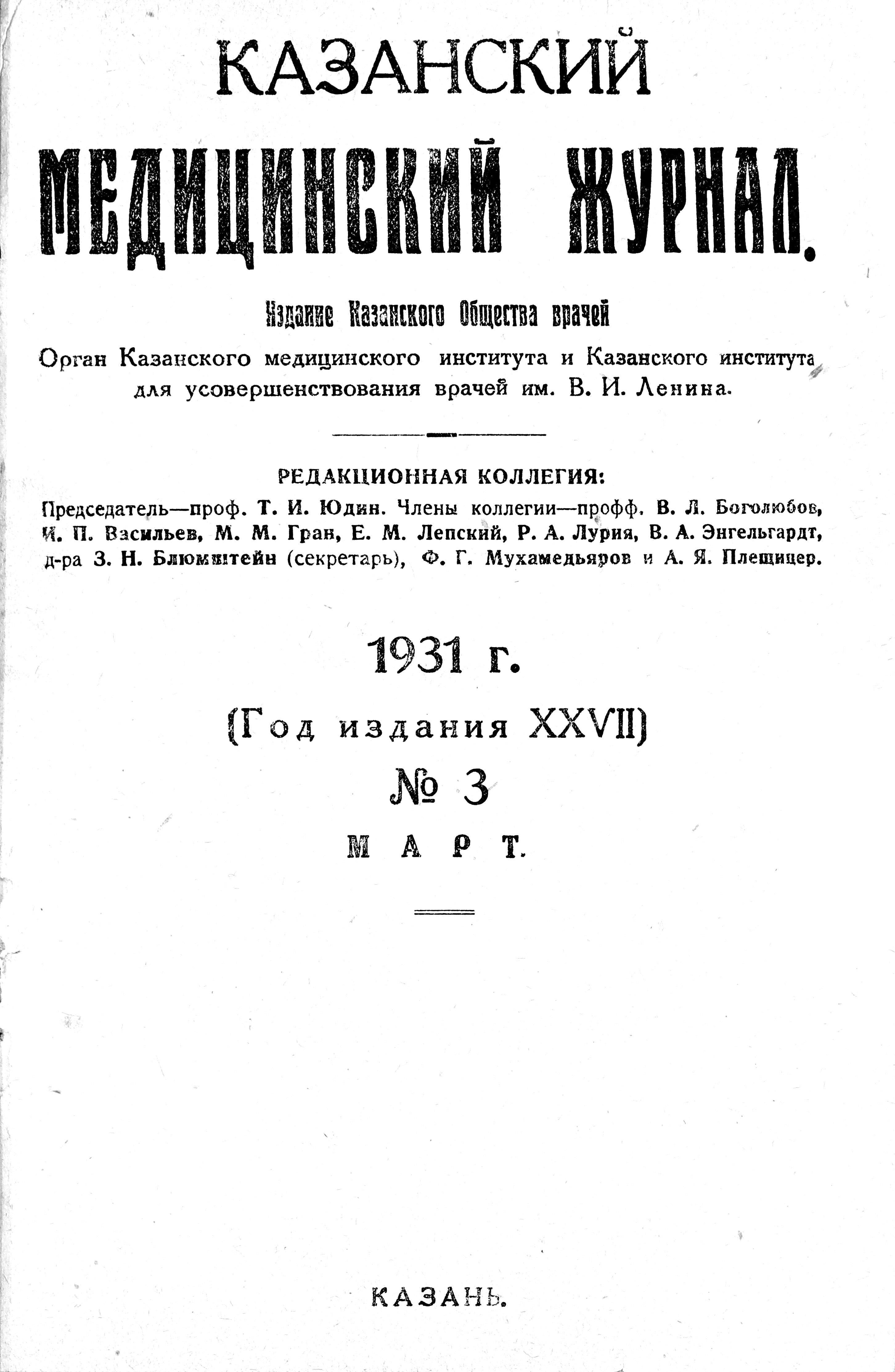 Authors: Breitman M.Y.
Issue: Vol 27, No 3 (1931)
Pages: 322-322
Section: Bibliography and reviews
ID: 106957
Cite item
Abstract
Bauer gives a brief overview of the collective concept of rheumatism and its individual forms.
Keywords
Full Text
Bauer дает краткий обзор сборного понятия о ревматизме и отдельных его формах. Он отводит большое место конституции, рассматривает различные локализации, патологическую анатомию, патогенез и этиологию так наз. ревматизма, который он делит на 3 формы: воспалительные (острое и хроническое воспаление, дегенеративное) все остальные, в том числе почему-то подагра и, наконец, неопределенные в анатомическом отношении (невралгии, миалгии, артралгии и полиалгии), которые в сущности никакого отношения даже к так наз. ревматизму не имеют и могли бы быть упомянуты разве только в отделе диагностики.
About the authors
Author for correspondence.
Email: info@eco-vector.com

Prof.
Russian Federation