Insulin secretion and glucose tolerance in patients with chronic bronchitis and bronchial asthma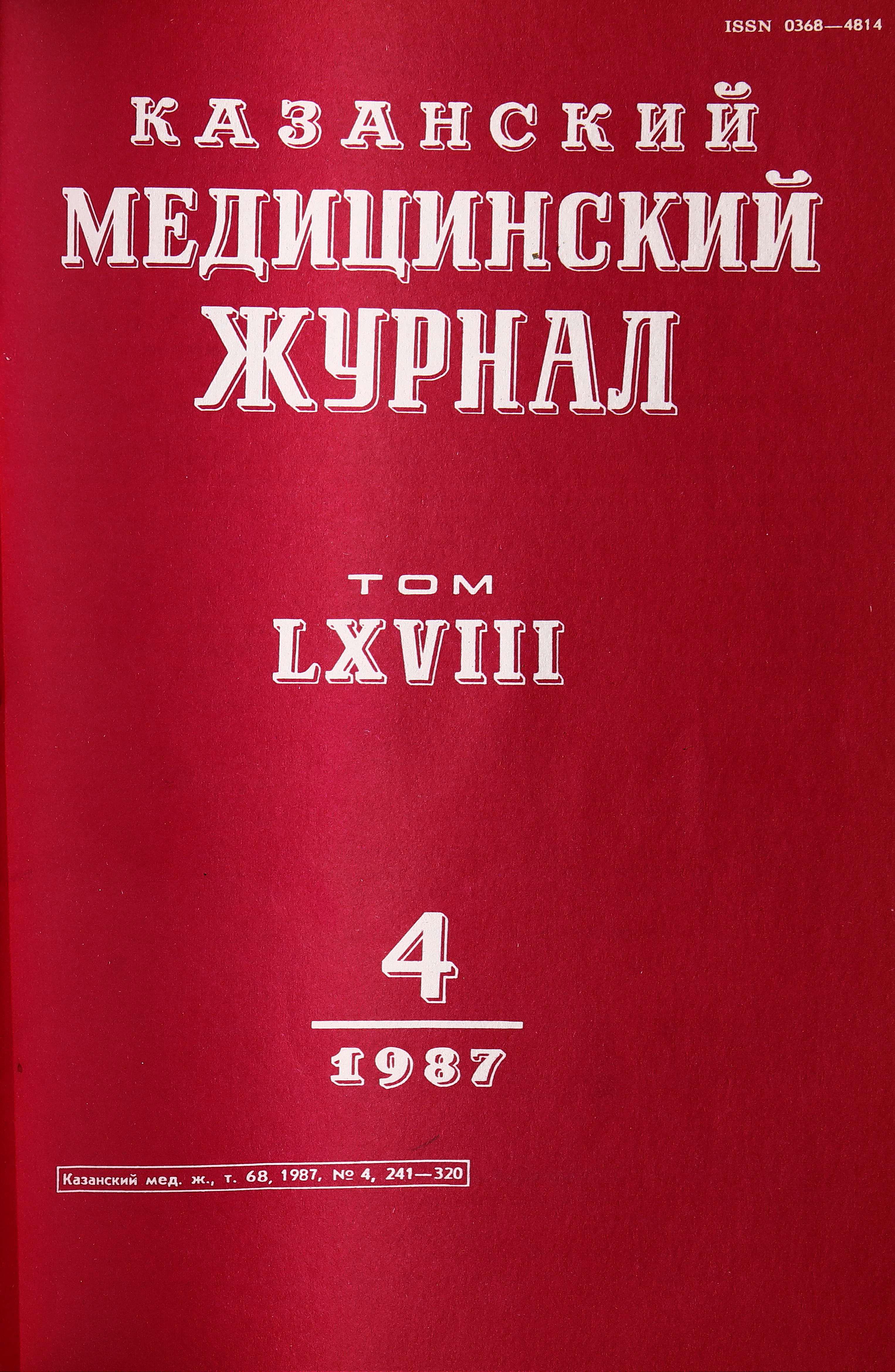 Cite item
Abstract
Risk factors in the development of diabetes are various diseases of internal organs, especially those accompanied by inflammatory process.
We investigated insulin secretion and glucose tolerance in patients with chronic bronchitis and bronchial asthma. There were 29 patients under observation: 21 patients were diagnosed with chronic bronchitis and 8 with bronchial asthma. Glucose tolerance was determined in all patients (50 g of glucose orally). Blood glucose content was determined by orthotoluidine method on an empty stomach, as well as 1 and 2 hours after glucose intake. At the same time, basal immunoreactive insulin secretion was studied.
Keywords
Full Text
Факторами риска в развитии диабета являются разнообразные заболевания внутренних органов, особенно сопровождающиеся воспалительным процессом.
Мы исследовали секрецию инсулина и толерантность к глюкозе у больных хроническим бронхитом и бронхиальной астмой. Под наблюдением было 29 человек: у 21 диагностирован хронический бронхит, у 8 — бронхиальная астма. У всех больных определяли толерантность к глюкозе (50 г глюкозы внутрь). Содержание глюкозы в крови находили ортотолуидиновым методом натощак, а также через 1 и 2 ч после приема глюкозы. Одновременно изучали базальную секрецию иммунореактивного инсулина (ИРИ).
11 больных хроническим бронхитом принимали эуфиллин, противогистаминовые препараты (супрастин, димедрол и др.), 4 — сульфаниламиды, 4 — преднизолон; 2— не лечились (были обследованы при поступлении). 5 больных бронхиальной астмой получали глюкокортикоиды, 5 — эуфиллин.
У обследованных был изменен характер гликемической кривой и секреции ИРИ в ответ на углеводную нагрузку. У 11 больных хроническим бронхитом увеличения содержания глюкозы в крови через час после сахарной нагрузки не наблюдалось или было невыраженным (гликемическая кривая плоская); у 7 гликемическая кривая находилась в пределах нормы; у одного был выявлен диабет. У 9 пациентов увеличения содержания ИРИ в ответ на углеводную нагрузку не последовало, у 2 реакция была слабой, у 2 —неадекватной (снижение уровня ИРИ), у 3 — замедленной.
Из 8 больных бронхиальной астмой нормальная гликемическая кривая была у 3, плоская — у 3, диабетическая — у одной и сомнительная — также у одной. Увеличение секреции инсулина на сахарную нагрузку было невыраженным или отсутствовало у 7 из 8 больных. Лишь у одной пациентки, получавшей клофелин по поводу сопутствующей гипертонической болезни, уровень ИРИ через час после сахарной нагрузки оказался резко повышенным.
У 11 больных хроническим бронхитом, леченных эуфиллином, увеличение ИРИ в ответ на углеводную нагрузку было незначительным, у 7 вообще отсутствовало. Более низкое содержание в крови ИРИ в ответ на углеводную нагрузку у больного, принимавшего финоптин, может быть связано с приемом этого препарата. У 4 из 11 больных с гликемической кривой плоского типа в лечение были включены сульфаниламидные препараты. У одного пациента, получавшего глюкокортикоиды, был выявлен сахарный диабет.
У 5 больных бронхиальной астмой, которым были назначены глюкокортикоиды, увеличение содержания ПРИ в ответ на сахарную нагрузку было слабо выраженным или отсутствовало.
Таким образом, изменения секреции инсулина и толерантности к глюкозе у ряда больных можно объяснить действием соответствующих медикаментов. Однако они были выявлены и у лиц, еще не получавших лечения, поэтому указанные сдвиги можно считать следствием не только медикаментозного лечения, но и хронических заболеваний легких.