Thermal imaging diagnosis of neuroosteofibrosis zones in rheumatoid arthritis patients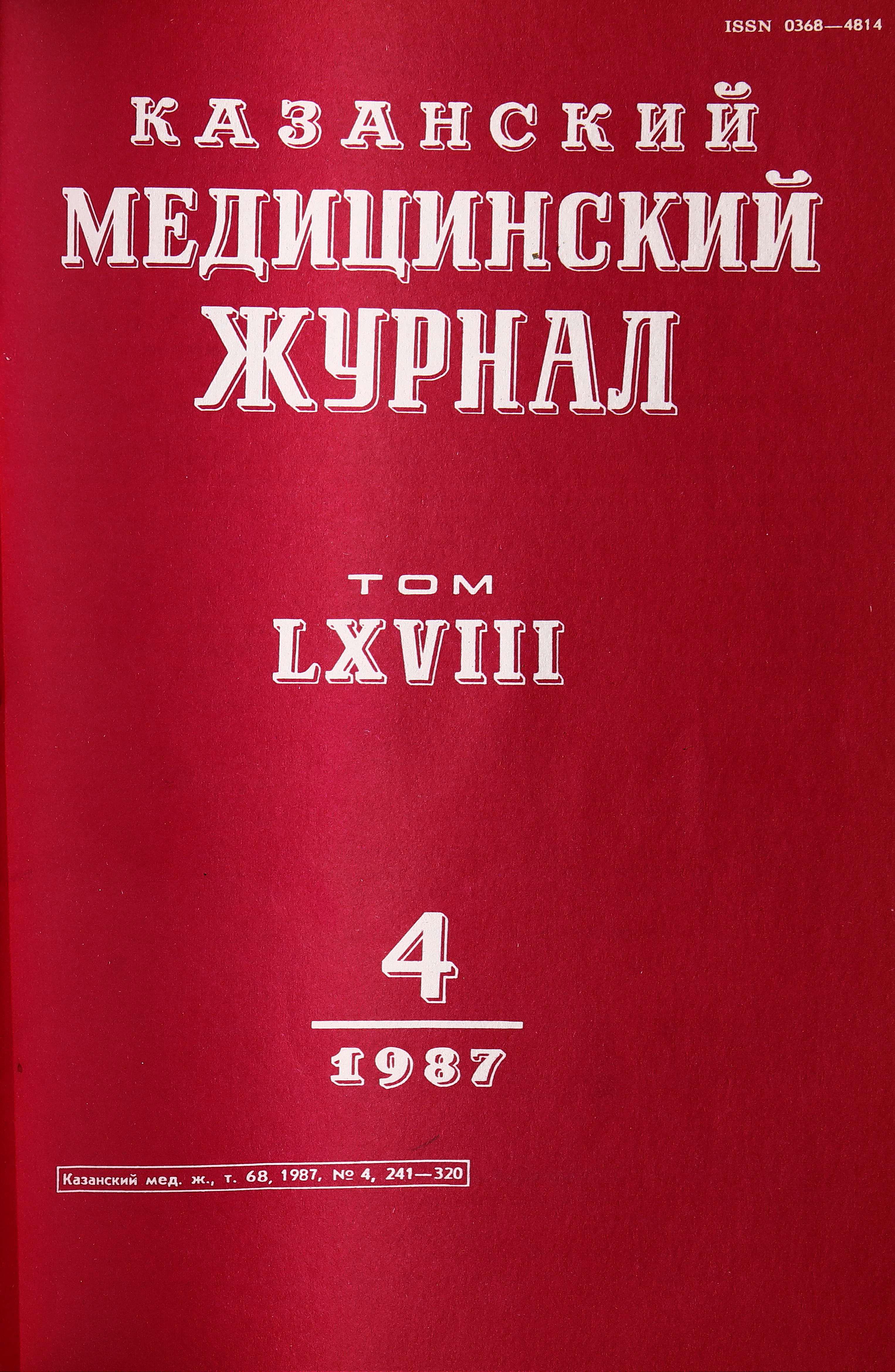 Issue: Vol 68, No 4 (1987)
Pages: 297-297
Section: Articles
Cite item
Abstract
The role of muscular system pathology in the clinical manifestation of rheumatoid arthritis is well known and confirmed by electromyographic, histological and histochemical studies. Clinically, muscle syndrome in rheumatoid arthritis is manifested by myalgia, myositis, muscle hypotrophy, as well as increased tone of periarticular muscles, painfulness in places of attachment of muscles to tendons, tendons to bones. When palpating the skeletal muscles located near the affected joint, we determined local areas of maximum painfulness (trigger zones), which corresponded to the areas of local muscle thickening (Müller, Cornelius). The term "neuroosteofibrosis," which is accepted in the literature, was proposed to denote such conditions.
Keywords
Full Text
Известна роль патологии мышечной системы в клинической манифестации ревматоидного артрита, подтвержденная данными электромиографических, гистологических и гистохимических исследований. Клинически мышечный синдром при ревматоидном артрите проявляется миалгией, миозитом, гипотрофией мышц, а также повышением тонуса околосуставных мышц, болезненностью в местах прикрепления мышц к сухожилиям, сухожилий к костям. При пальпации скелетных мышц, расположенных у пораженного сустава, мы определяли локальные области максимальной болезненности (триггерные зоны), которые соответствовали зонам расположения локальных мышечных уплотнений (Мюллера, Корнелиуса). Для обозначения таких состояний предложен термин «нейроостеофиброз», принятый в литературе.
Известны различные способы диагностики зон нейтроостеофиброза.
Мы проводили тепловизионное исследование скелетных мышц больных ревматоидным артритом с помощью быстродействующей цветной тепловизионной установки «Радуга-МТ». Обследованы 18 больных с достоверным диагнозом, у которых заболевание было различной активности и длительности. Контрольную группу составили 9 больных остеохондрозом позвоночника с синдромом люмбоишиалгии. У 12 больных ревматоидным артритом с поражением коленных и голеностопных суставов и у 5 с остеохондрозом позвоночника в икроножных мышцах были обнаружены локальные, округлой формы зоны гипертермии, чаще расположенные в верхней трети медиальной головки мышцы. У 10 больных эти зоны были множественными и располагались в латеральной части мышцы и в области ахиллова сухожилия. Отмечалась температурная асимметрия конечностей с зонами гипертермии на пораженной стороне. После тепловизионного исследования производилась пальпация найденных зон. У всех 17 больных отмечалась выраженная локальная болезненность, соответствующая зонам гипертермии. У части больных при пальпации мышцы определялась одна триггерная точка, в то же время при тепловизионном исследовании выявлялось большое количество зон гипертермии, что доказывает его диагностическую ценность. Данные, полученные при тепловизионном исследовании, показывают наличие локального нарушения метаболизма в зоне нейроостеофиброза, выражающегося в повышении теплоизлучения на 1,5—2°.
Тепловизионное исследование позволяет одновременно регистрировать температуру во всех точках исследуемого участка, отражает ее перепады, дает возможность видеть границы поражения. С помощью своевременного и полного выявления всех зон нейроостеофиброза можно с высокой степенью чувствительности наблюдать динамику заболевания в процессе проводимой терапии.