Effect of combined methods of rehabilitation on respiratory system of overtrained athletes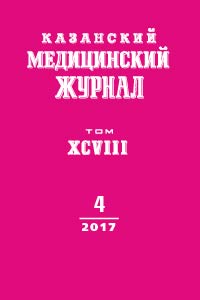 Authors: Abbasova EA 1
Affiliations:

National Institute of Sports Medicine, Diagnostics and Rehabilitation

Issue: Vol 98, No 4 (2017)
Pages: 580-585
Section: Theoretical and clinical medicine
Abstract
Aim. Study of changes of athletes' respiratory system developing after overtraining and its recovery due to combined rehabilitation (with the use of anti-gravity treadmill).
Methods. The control group (group 1) included active athletes - 35 people (with traditional training). All athletes with overtraining (group 2) were divided into two subgroups: group 2A (23 people) - overtrained athletes after combined rehabilitation (anti-gravity treadmill in combination with the traditional training) and group 2B (24 people) - overtrained athletes who had traditional rehabilitation. The stress test was carried out on a stationary KETTLER exercise bike (Germany).
Results. All parameters of external respiration function at rest in athletes of group 2A were statistically significantly higher than those of the athletes from group 2B. In athletes from group 2A peak expiratory flow rate achieved during the forced inspiration and expiration at rest were higher than those of athletes fron group 2B. After physical exertion all of the above mentioned parameters of external respiration function in athletes from group 2A were higher than in group 2B (p <0.05) both due to improved bronchial patency and increased capacity parameters that reflect restrictive lung properties.
Conclusion. Inclusion of anti-gravity treadmill into the program of combined rehabilitation for overtrained athletes provides significant improvement of external respiration function - increased restrictive and obstructive parameters of the lungs.
About the authors
National Institute of Sports Medicine, Diagnostics and Rehabilitation
Author for correspondence.
Email: nigarbabayeva1985@gmail.com
Baku, Azerbaijan

References
Meeusen R., Duclos M., Foster C. et al. Prevention, diagnosis, and treatment of the overtraining syndrome: joint consensus statement of the European College of Sport Science and the American College of Sports Medicine. Med. Sci. Sports Exerc. 2013; 45: 186-205.
Achten J., Jeukendrup A.E. Heart rate monitoring: applications and limitations. Sports Med. 2003; 33: 517-538. doi: 10.2165/00007256-200333070-00004.
Akubat I., Patel E., Barrett S., Abt G. Methods of monitoring the training and match load and their relationship to changes in fitness in professional youth soccer players. J. Sports Sci. 2012; 30: 1473-1480. doi: 10.1080/02640414.2012.712711.
Bagger M., Petersen P.H., Pedersen P.K. Biological variation in variables associated with exercise training. Int. J. Sports Med. 2003; 24: 433-440.
Borresen J., Lambert M.I. Quantifying training load: a comparison of subjective and objective methods. Int. J. Sports Physiol. Perform. 2008; 3: 16-30. doi: 10.1123/ijspp.3.1.16.
Borresen J., Lambert M.I. The quantification of training load, the training response and the effect on performance. Sports Med. 2009; 39: 779-795. doi: 10.2165/11317780-000000000-00000.
Chen M.J., Fan X., Moe S.T. Criterion-related validity of the Borg ratings of perceived exertion scale in healthy individuals: a meta-analysis. J. Sports Sci. 2002; 20: 873-899. doi: 10.1080/026404102320761787/
Daanen H.A., Lamberts R.P., Kallen V.L. et al. A systematic review on heart-rate recovery to monitor changes in training status in athletes. Int. J. Sports Physiol. Perform. 2012; 7: 251-260.
Manzi V., Iellamo F., Impellizzeri F. et al. Relation between individualized training impulses and performance in distance runners. Med. Sci. Sports Exerc. 2009; 41: 2090-2096.
Beneke R., Leithauser R.M., Ochentel O. Blood lactate diagnostics in exercise testing and training. Int. J. Sports Physiol. Perform. 2011; 6: 8-24.
Plews D.J., Laursen P.B., Stanley J. et al. Training adaptation and heart rate variability in elite endurance athletes: opening the door to effective monitoring. Sports Med. 2013; 43: 773-781.
Portier H., Louisy F., Laude D. et al. Intense endurance training on heart rate and blood pressure variability in runners. Med. Sci. Sports Exerc. 2001; 33: 1120-1125. doi: 10.1097/00005768-200107000-00009.
Shetler K., Marcus R., Froelicher V.F. et al. Heart rate recovery: validation and methodologic issues. J. Am. Coll. Cardiol. 2001; 38: 1980-1987. doi: 10.1016/S0735-1097(01)01652-7.